At Blue Mountain Nursery, our greenhouses are stocked with an excellent selection of bedding plants, perennials and 12", 14" and 16" hanging baskets. Our tree and shrub lots have your all time favourite species as well as new and unique varieties. We care about the environment and stock chemical-free fertilizers and pesticides.
Catering to our customers needs is our number one priority. We offer expert knowledge and an eco-friendly approach specific to the Okanagan. We welcome you to discover our "growing" nursery.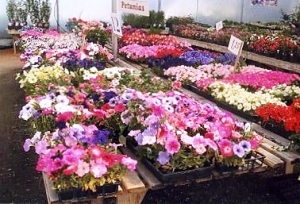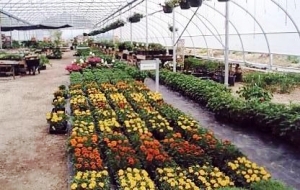 Our open hours are...
Season 2022 opens April 1st.

-- Spring Hours --
Monday to Saturday: 8:00 am - 5:00 pm
Sunday: 10:00 am - 4:00 pm

-- Summer Hours --
Monday to Saturday: 8:00 am - 4:00 pm
Sunday: Closed
How to find us...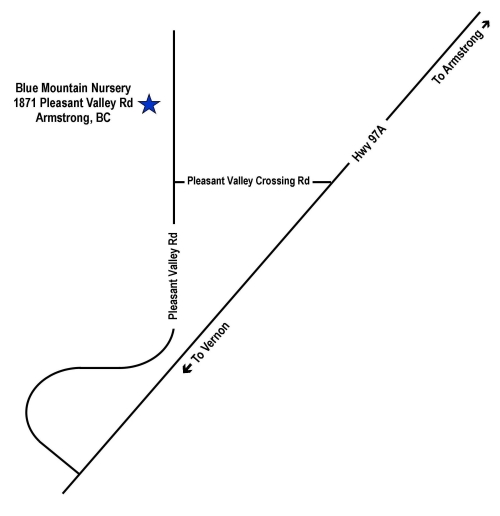 Contact Info:
Phone: 250.546.8181
info@bluemountainnursery.ca
Stay Up To Date With Blue Mountain Nursery...
Follow Blue Mountain Nursery On Twitter